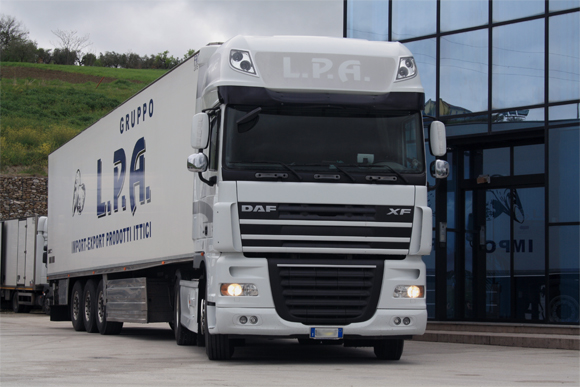 The group L.P.A. was founded with the primary activity of marketing of fresh fish products, has been in business for twenty years, using various platforms throughout Europe, has always worked, mostly, with means of transport, from about four years also it is also referenced in the field of road haulage contractors, an area in which increased last year there has been a considerable growth.
We have a large fleet of trucks and tractor-type balance of last generation that we subject to constant checks to be more efficient and all designed to carry food with regular health records and insurance products, and risk control satellite alarm.
Our company operates in the transport sector, with a regular inscribed in the register of transporters account thirds of the province of Avellino provide transport on the territory of the Hellenic National that, thanks to the cooperation given us by large groups known as the Mega Trans, spa Algida etc.. confidence that we were able to gain from big companies is due to the seriousness and precision that we employ in our work and the availability we offer.
Our geographical position allows us to quickly reach the port of Bari and since the birth of our group, we are on the Hellenic territory, where we have a great platform Prevza sorting area (Ionia Area), Our perseverance has European leaders made ??the importation of fish products, and means that with the help of Our employees are able to deliver the goods quickly throughout Europe.